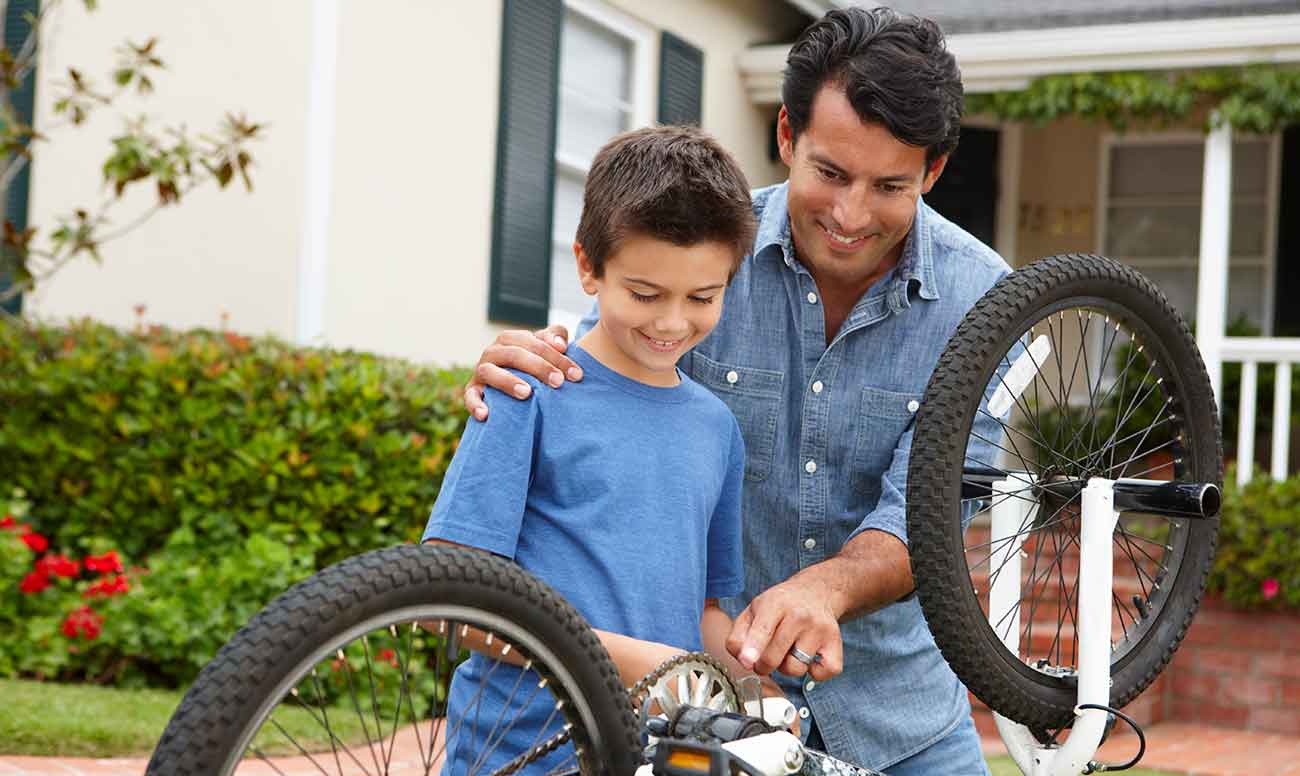 Men's Health Month
Father's Day is June 17th. What better way to show the father's in your life that you care than to remind them to get their annual check-up? According to the Centers for Disease Control, women are 100% more likely to visit the doctor for annual examinations and preventative services than men, yet men die at higher rates than women for 9 of the top 10 causes of death. In 1920 women lived on average 1 year longer than men. Today, men die 5 years earlier than women.
Men's health issues don't affect only men; they have a significant impact on everyone around them. And because women live longer than men, they see their fathers, brothers, sons, and husbands suffer or die prematurely. Women are in a unique position to be able to help fight the obstacles men face in getting the health care they need. Women's involvement is critical in improving the state of men's health. Women typically pay better attention to their health than men and can help men to adopt healthier habits.
Most men are taught from an early age to cope quietly with pain instead of telling others about their ailments. Being told, either by family or peers, that big boys don't cry over skinned knees often leads to reluctance to seek medical attention for health afflictions decades later, especially if symptoms are related to sexual health or not plainly visible.
If the men in your life avoid getting medical attention, the following approaches may help:
Find health providers who have weekend and evening appointments or have offices close to his work.
Schedule simultaneous appointments for the both of you and make fun plans to do something together afterward.
Find out whether he is more comfortable seeing a male or female health care provider and make sure he sees the one he prefers. On a related note, try to avoid physicians who tend to scold.
Recruit male friends or relatives with good health habits to help reinforce your message.
Point out the connection between good health and good physical and mental performance in sports, work stamina, etc.
Gently remind him that his children will be influenced by the example he sets when forming life-long health habits.
Decide on an exercise routine that involves, and is enjoyable too, the both of you. If necessary, make the exercise out to be something for you that you need his support for even if it's primarily for his own benefit.
Encourage him to celebrate Men's Health Week by seeing a doctor about annoying health problems or getting a thorough check-up. You can give him the gift of health by setting an appointment for him as a Men's Health Week gift.
This Father's Day, show the men in your life you care by encouraging them to get their annual exams.